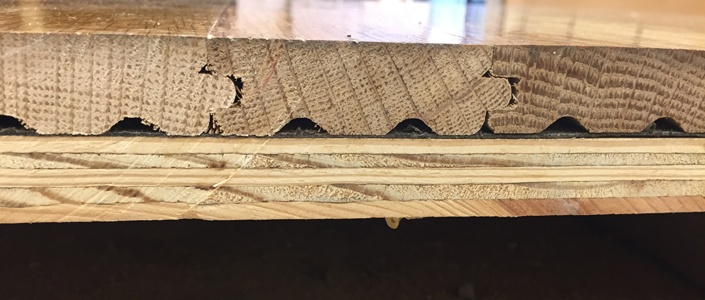 Selecting the right flooring material for your home is a personal and stylistic choice. You want your home to look its best, but you also want to keep in mind functionality and usability. Once you decide that hardwood is the right choice for your home, the next step is to find the right place to purchase it.
Obviously, you want to make an informed decision especially considering the price of hardwood. To help prepare you for your purchase, we've outlined a few important aspects that you should consider before finalizing any orders.
Is it Right For Your Home?
Before going further, ask yourself if hardwood really is the best choice for your home. If you have several pets, leave in a climate high in humidity, or aren't planning on living in your home longer than 5 years then hardwood might not be the right choice for your home. Other aspects to consider include:
What level of the home you're installing it on
What the subfloor consists of
Do you need a durable floor—scratch and stain resistant
What is your preferred style
Is your budget the primary concern
Analyze your answers to these questions before making any decisions.
How Will the Room Be Used?
Flooring makes a marked difference in the stylistic and functional use of any room. When thinking about hardwood, rooms that will be used in close proximity to heavy levels of moisture may be better off with engineered hardwood as it is more resistant to moisture. Bathrooms and kitchens are best left without hardwood.
Will There Be In-Floor Heating Underneath?
Solid hardwood is much trickery when it comes to underfloor heating elements. Because of it's natural consistency, hardwood isn't flexible enough to safely withstand high levels of heat and therefore cannot be installed over top it. If you plan on using this type of heating system, then it might be best to consider engineered wood instead.
Is there an Outside Door Adjacent to the Room?
You might not think it, but an outdoor adjacent room will contribute to scratches and issues for your hardwood if you're not careful. Dirt and debris will make their way into your room and onto your floor before you know it, leaving behind a trail of scratches in their wake. If you plan to put hardwood in a room with a door to the outside, make sure to use rugs and doormats to reduce the amount of dirt indoors.
Does the seller know how the flooring was manufactured?
Solid hardwood comes in differing variants including flat sawn, quarter sawn and rift sawn. Not only will these differing types make a difference on price but they also affect the durability and longevity of your flooring. Your seller should know how the flooring was manufactured and be able to guide you in selecting an appropriate wood material for your home.
Hardwood is a beautiful and stylish option for any home, and with the help of experts, you can create the polished look you crave in any room of the home.